Maximizing Space Through Original Layout: IS House in Japan
Yo Yamagata Architects completed the design of a three-level residence located in Saitama, Japan, The design team managed to maximize the space (54.98 square meters) and create functional interiors filled with natural light.
El Caserón by G///bang
El Caserón is a modern residence situated in Zaragoza, Spain that was designed by G///bang in 2008. It is a single story home with an interior garden that has been placed between the sleeping quarters to provide warmth and light.
Rammed Earth Home in the Tucson Desert by Dust
Nestled in the mountains of Tucson's Sonoran Desert is this modernist retreat that is full of Southwest appeal. While a majority of the land looks to be barren, the radiant landscaping and architectural additions really make the desert look and feel like home.
A New James Turrell Installation For The Guggenheim
Like in most Turrell work, the installation hides its apparatus from view, allowing visitors to concentrate fully on the affect of the piece. Hidden symbolism abounds—not surprising for an installation named after an Egyptian sun god (worshipped during a brief period of monotheism in ancient Egypt) and opening on the summer solstice.
nomadic off the grid removable structures by filippo taidelli architetto
situated within a protected natural area at the river of liscia, the proposal by milan-based filippo taidelli architetto implements a plan for new structures and facilities to attract tourism and recreation on the sardinian coast.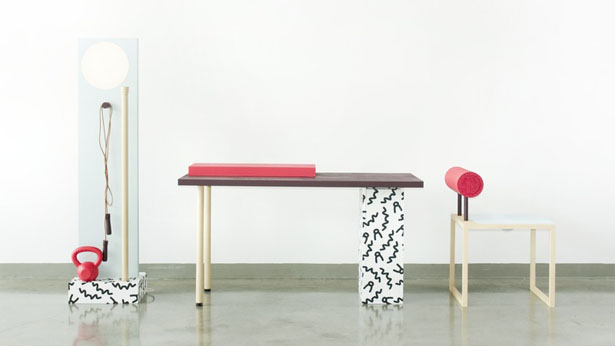 No, Sweat! by Darryl Agawin
Many people die from a heart attack or stroke due to overwork or job-related stress. In our modern busy lifestyle, it would be hard to find the time to do some workouts, therefore, No, Sweat! is a smart invention. It's a 3-piece workspace furniture set that we can utilize to have our daily exercises.
Screw Me by Jonathan Rowell
Designer Jonathan Rowell has created Screw Me, a family of lighting objects with a simple twist.
Nano "Flowers" by Wim Noorduin
No soil is needed for these flowers; instead, substitute earth for sodium silicate to grow these crystal flowers. Lovingly tended to by Harvard University scientist Wim Noorduin, these nano "flowers" are crystalline structures that have been formed and colored by chemical processes.
Manual Coffeemaker by Craighton Berman
Slow food, slow money, slow coffee: taking time to appreciate process is by design in the prototype MANUAL Coffeemaker by Craighton Berman, a single cup pour-over device that positions itself as a freestanding appliance rather than an accessory.